Moose 5.1
We are happy to announce version 5.1 of the Moose Suite:
http://moosetechnology.org/#install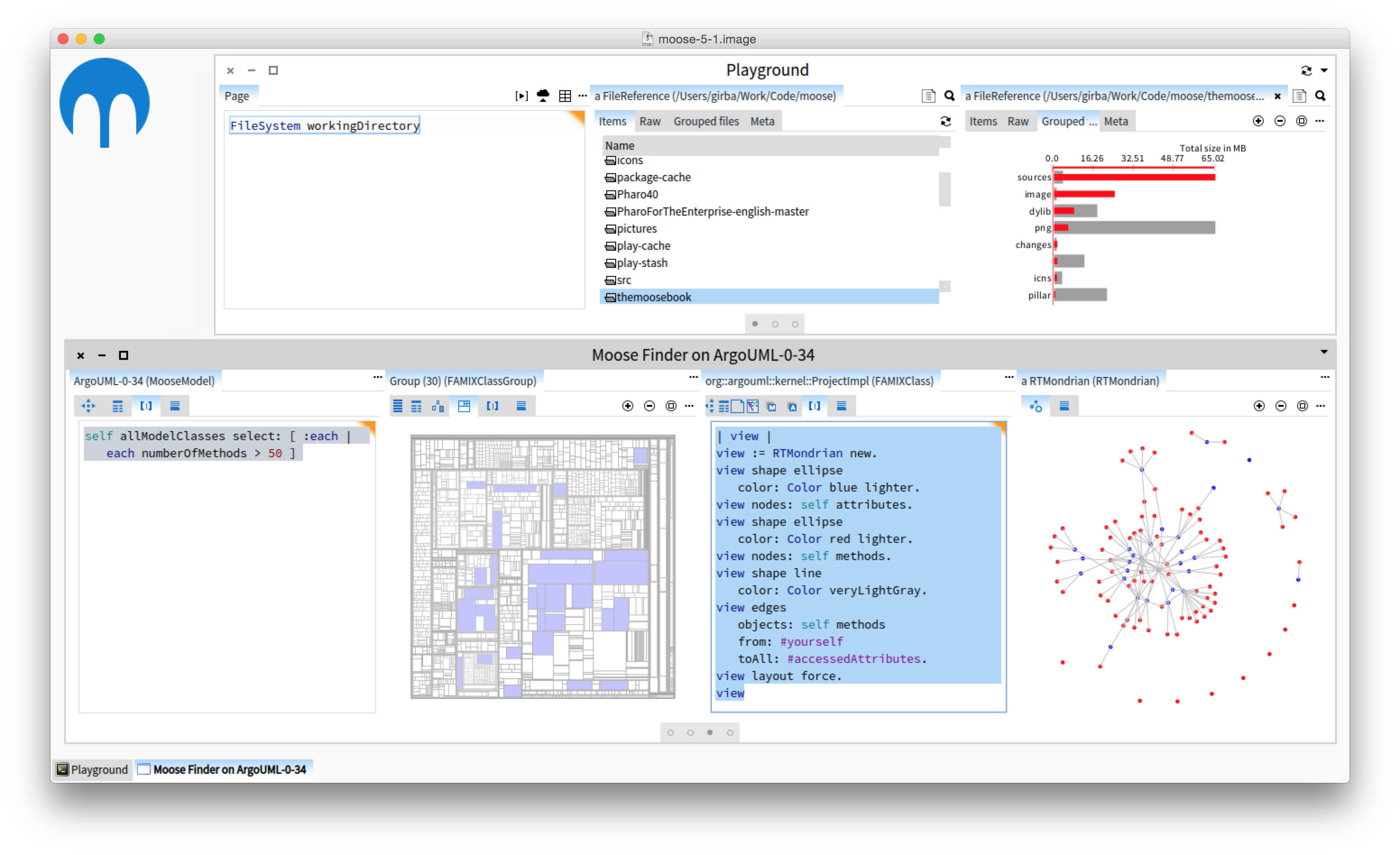 Description
This is a minor release. The key highlights are:
It is based on Pharo 4.0.
Roassal2 comes with several new builder, most notably the new Mondrian builder (RTMondrian) and the chart drawing engine (RTGrapher).
GTSpotter has preview abilities and was extended for multiple search use cases including the navigation through Moose models.
GTPlayground was extended with sharing possibilities and transparent backup.
GTExample now offers support for documenting classes with example instances.
Moose Finder and GTInspector come with more custom presentations.
PetitParser has seen performance corrections and has been extended with the ability to parse whitespace languages.
Installation
The Moose Suite 5.1 comes for each platform as a separate bundle:
The Moose Suite 5.1 can also be loaded in a Pharo 4.0 image either from the Configuration Browser, or by executing the following script:
Gofer

 

new


   

smalltalkhubUser:

 

'Moose'

 

project:

 

'Moose'

;


   

configuration

;


   

loadStable
Enjoy,
The Moose team